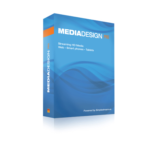 Earn more revenue when you stream the media you love.

FEATURED: Simplestream™ offers MediaDesign Pro™ a managed cloud hosted, Video-on-Demand (VoD) streaming solution. Register to learn more.
Create media channels and get set to monetize your media.
Stream Video-on-Demand (VoD) and Live Pay-Per-View (PPV) events.
Stream secure live events and live test your stream with our exclusive 'Live Streamtest™' tool for continuity and security.
The Simplestream™ CDN is secured and optimized for quality streaming performance.
A Managed Cloud Solution – Simplestream™ manages the software updates and basic maintenance of your media channels (no software to download).
Get in the stream. Simplestream™ . . . Media Made Easy! by Simplestream Inc. Made in North America.